Fabrics: Winter Frost from Michael Miller

We here at Quilted Christmas, where it is always
Christmas, are excited to be able to offer you some of
the best new Christmas and winter themed fabrics from
the top designers and manufacturers including Moda,
Hoffman, Henry Glass, and many others. So, take a
moment out of your busy day to kick back and view these
beautiful new fabrics. We are certain that they will
inspire your creative side just as they have inspired us.
Of course, if you have any questions or suggestions we
are always waiting to hear from you!

Kits: Reindeer Friends Kit Make this delightful wall hanging - quick and fun using a mini-charm pack and applique. Our kit contains all Moda 25th & Pine fabric along with instructions by Anne Sutton of Bunny Hill Designs.

Patterns: Chickadee Window Pattern by Jackie Robinson from Animas Quilts. Pattern shown uses the fabric Chickadees & Berries by Jackie Robinson for Benartex. Includes instructions and diagrams. This one is tastefully timeless.

Books: Fat Quarter Style Book. Includes 12 fat quarter quilts that can be made in four sizes: crib, lap, twin and queen! With a variety of styles and genres, there is something for everyone. Perfect for quilters of all skill levels!



Whether you're a quilter, a quilt lover, or both, our products are carefully selected to enhance your Christmas decor for many years to come.
Many of the fabrics that I use to make quilts are also available in kit form or by the yard – year 'round. Because I'm a quilter, I know that quilting for Christmas is not a "last minute" gift giving or decorating effort. My goal is to make Christmas products available to you when it's convenient for you. In addition, we carry many Christmas themed patterns and books, including my own designs. If you are a distributer or quilt shop, I can provide information for purchasing through my publisher.
Our Christmas tree skirts and quilts are individually crafted by Darlene at PDG Creations, LLC where we use the finest quilting quality, 100% cotton available. With normal care, we expect these items to last for many years. I recently had the privilege of seeing a Christmas tree skirt that I made almost 25 years ago. It had been used every year since I made it and it still looks almost brand new! I promise to put the same amount of love and attention into what I make for you.
Our Event Calendar provides information about special events as well as my teaching schedule. I specialize in teaching Electric Quilt (EQ7) software classes but also teach some specialized quilting classes as well.
We hope that your shopping experience with Quilted Christmas is a pleasant one. Please contact me if you have any questions about my products or if you have a custom design of your own in mind. You can also view more of my work on my Facebook page.
Hop to our Kits page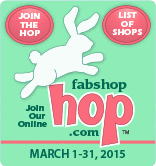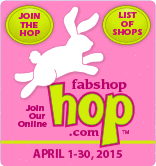 Hop to our Closeouts page
P. Darlene Griffith,
Designer, Quilter, Instructor
PDG Creations LLC