Fabrics: Moda "Tole Christmas"

We here at Quilted Christmas, where it's always
Christmas, are excited to be able to offer you some of
the best new Christmas and winter themed fabrics from
the top designers and manufacturers including Moda,
Hoffman, Henry Glass, and many others. So, take a
moment out of your busy day to kick back and view these
beautiful new fabrics.


We also have a great assortment of quality patterns, kits,
books and cloth dolls that are certain to inspire your
creative side, just as they have inspired us here at
Quilted Christmas, your place for holiday and seasonal
fabrics! Of course, if you have any questions or suggestions
we are always waiting to hear from you!

Kits: Happy Holidays Quilt Kit Just in! Enjoy this whimsical quilt of appliqued penguins, designed by Amy Bradley and featuring fun fabrics from R. Kaufman. 48-1/2" x 48-1/2" 26 more holiday kits in stock at Quilted Christmas.

Patterns: Merry Mrs Reindeer With her shopping and decorating all done, Mrs. Reindeer has time for a little holiday fun, Easy piecing and fusible applique wall hanging measures 27 3/4" x 39 3/4". One of 162 patterns here at Quilted Christmas.





Pattern Books: Winter's Song by Doug Leko 17 NEW and exciting projects including; pieced quilts, wall-hangings, table runners, a stocking, a pillow, and hot pads. Skill Levels: beginner, confident beginner, intermediate, confident intermediate. We have 48 more pattern books in stock!



Whether you're a quilter, a quilt lover, or both, our products are carefully selected to enhance your Christmas decor for many years to come. Many of the fabrics that I use to make quilts are also available in kit form or by the yard year round. Because I am a quilter, I know that quilting for Christmas is not a last minute gift giving or decorating effort. My goal is to make Christmas products available to you when it is convenient for you. In addition, we carry many Christmas themed patterns and books, including my own designs. If you are a distributor or quilt shop, I can provide information for purchasing through my publisher.
We hope that your shopping experience with Quilted Christmas is a pleasant one. Please contact me if you have any questions about my products or if you have a custom design of your own in mind. You can also view more of my work on my Facebook page.
Hop to our Kits page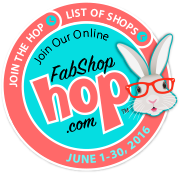 P. Darlene Griffith,
Designer, Quilter, Instructor
PDG Creations LLC
What our customers say...
"Thank you!!! I just wanted to thank you for refunding my extra shipping. I ordered a quilt kit and then decided to add some borders and make it a bit bigger...after I placed my order. Also, thank you for the fat quarters...you might be seeing another order from me to get some of that fabric! Thanks for a wonderful first time shopper experience. I will tell my quilt guild about your site! Thanks again!!" Sharon H., Mesquite, TX
---
"What a pleasure doing business with you! My package arrived so quickly (and with some personal touches!) Your attention to my order is commendable! What's more, you had fabric that I thought was discontinued- how thrilled I was to see you had it in stock so I could finish my quilt. I will be repeat customer for sure! Thank you so much. Best wishes for continued success." Anne C. Earlville, NY
---
"THANK YOU ONE HUNDRED TIMES OVER for your most timely and KIND service to me...I am bowled over...! The fabric that I ordered on Tuesday arrived today, in perfect condition, along with your lovely Christmas tree ornament and thoughtful note......! What a wonderful world it would be if EVERY business person conducted him or herself as you are doing...you have TOTALLY made my day, and I can keep moving forward on the quilt top that I am immersed in at the present time...!" Corrine S., Avon, NY